Former C&O Motors General Manager Gene Walker is living out his lifelong dream of running his own auto dealership. 
Walker left C&O Motors after Moses Auto Group purchased the longtime St. Albans dealership in March, and he purchased Courts Motors shortly after. 
"Most people say, 'I'd figure you'd retire,'" Walker said. "But, that's not me."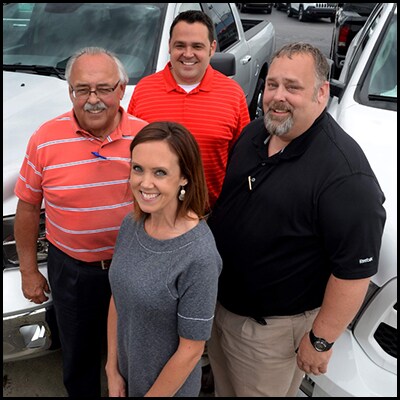 Now Courts Motors is Walker Chrysler Dodge Jeep Ram.

Walker is continuing Courts' family business as his own. Walker's two sons and one daughter work for him, as salesmen and bookkeeper, respectively. At some point, the whole family has chipped in to help get the business up and running, whether that be his wife cleaning windows or his daughter-in-law helping with organization.

Walker believes the reputation he's built over the last 40 years and the relationships he's built will help his business. For Walker, he doesn't sell to customers, he sells to friends. And if the person walking in to buy a car isn't a friend yet, they will be by the time they leave the building. "I try to be a friend to everyone I'm selling to," Walker said. For most of his customers, he knows their kids' sports teams and their dog's name.

Additionally, the residents of Putnam County have made building friendships easy. Walker said he's never seen so many people stop in just to say hello and introduce themselves. Even Hurricane Mayor Scott Edwards made a point to visit the dealership and welcome Walker personally.

Although Walker plans on working as long as his good health allows him, his son, Ryan, will eventually take over the business. But for now, Ryan is working under his father, who doubles as his best friend. The two rarely disagree on business matters and enjoy the family atmosphere. "Working with your dad every day for 16 years, nothing is better than that," Ryan Walker said. Ryan Walker joked that Gene Walker will have to keep working for the next 18 years, until his children can get into the business too.

Gene Walker has a designated office in the building, but he said his real office is out on the floor. Since the new dealership opened, he's walked at least five miles a day. With Gene Walker taking over ownership of the former Courts Motors, many employees were worried about the future of their jobs, but Gene Walker reassured them that they would keep their jobs. Almost all the former employees stayed, with the exception of three salesmen who left on their own.

Gene Walker and Cecil Courts knew each other before the sale, and Walker said he believes Courts is satisfied with Walker taking over. Gene Walker said he thinks Courts wanted "someone he knew would take care of his friends and customers … and make sure employees are happy and can stay." Gene Walker took over all of Courts Motors' old inventory with around 220 new and used cars on the lot. Although he merged the old staff with his sales staff, he still needs three more sales people to keep up with demand.

Gene Walker is also keeping up with Courts' tradition of closing on Sundays for church and family time, and he only extended weekday hours from closing at 7 p.m. to 8 p.m.

Ginny and Roger Hart were two of the dozens of Putnam County residents who stopped in Opening Day just to say hello. Gene Walker greeted them with a hug in the showroom. Ginny Hart said she's known the Walker family for around 35-40 years. "We're just happy to have them in Putnam County," Ginny Hart said.